This year, 2019, is the Smithsonian Year of Music, so how about looking at some music-related material in the Trade Literature Collection? In February, we highlighted mandolins and harmonicas. This month, let's look at a trade catalog advertising harps.
The catalog is entitled Lyon & Healy Harp (1916) by Lyon & Healy. It includes their 1917 models of harps. It begins by describing the development of the Lyon & Healy Harp and a bit about harps in general.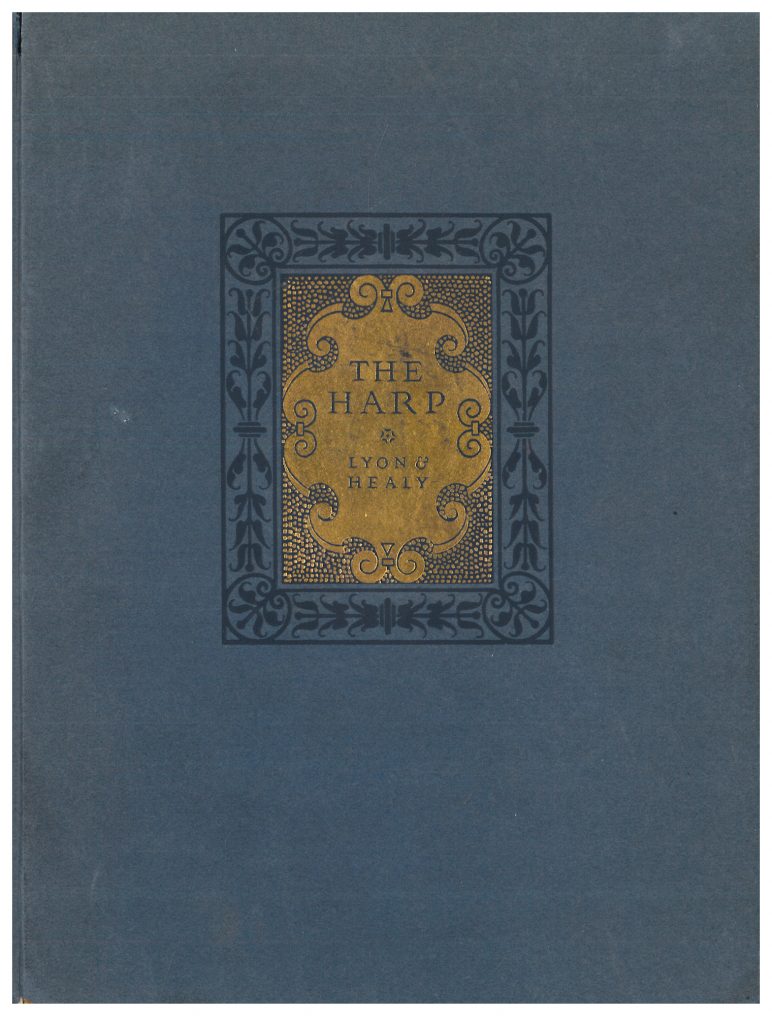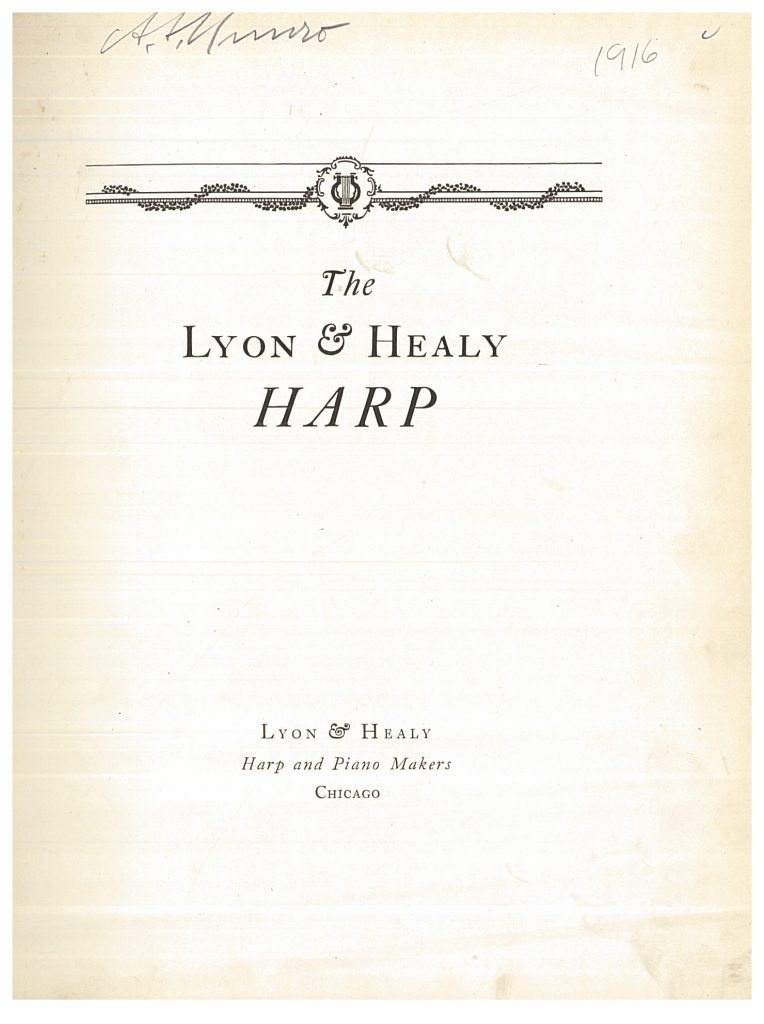 Lyon & Healy produced their first harp in 1889 and a few years later, in 1893, won the Grand Prize at the World's Columbian Exposition in Chicago. The catalog also describes features of the harp developed by the company. This includes, among others, the taper spindle action developed in 1893 to prevent buzzing or other noises and the enlarged sounding board patented in 1895.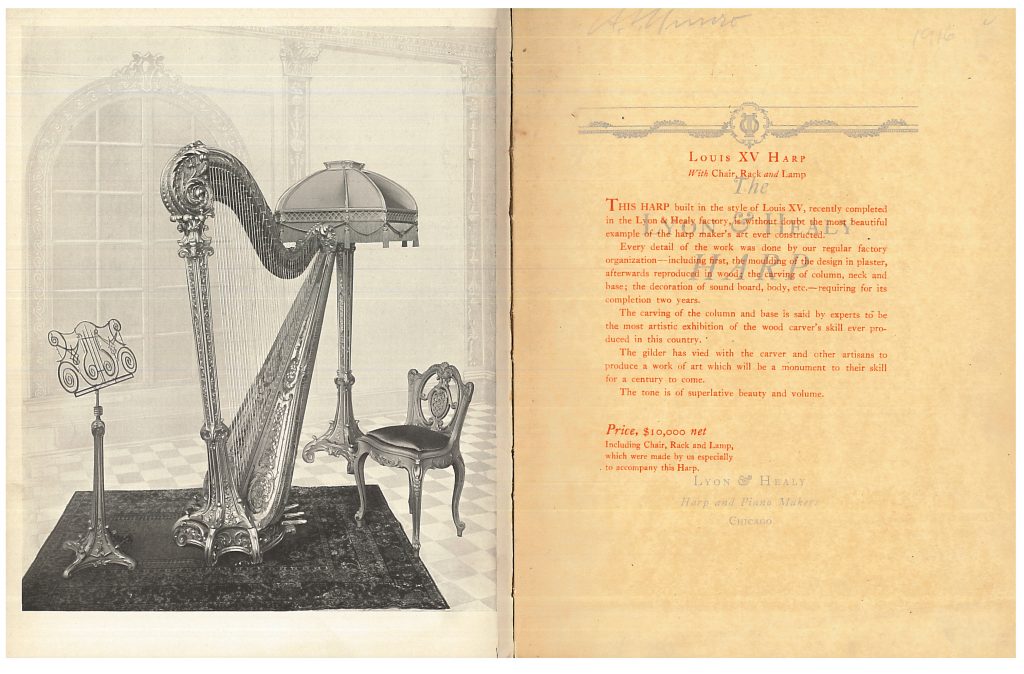 Several harps are shown in this catalog. One of these is Style 23, shown below. Described as having a "rich, mellow and very powerful" tone, it was designed particularly for the use of concert and symphony orchestras. Its body was constructed of curly maple wood while the enlarged sounding board was made of old spruce wood with lengthwise grain to prevent cracking.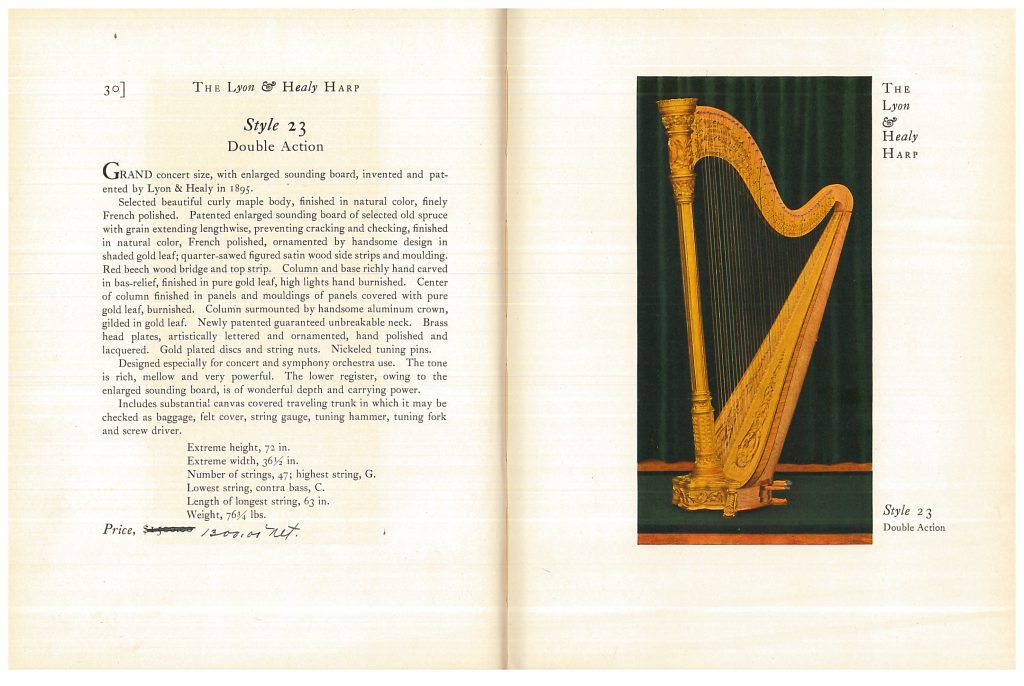 There are also accessories in this catalog. The Folding Harp Chair and Mat were especially useful for harpists who did not want their chair and harp to slip away from each other while playing. The mat had sockets for the chair's front legs to fit into attaching the chair to the mat and giving the musician more control of the instrument. Another accessory was the harp case. It not only held the harp but held the folding chair and mat as well.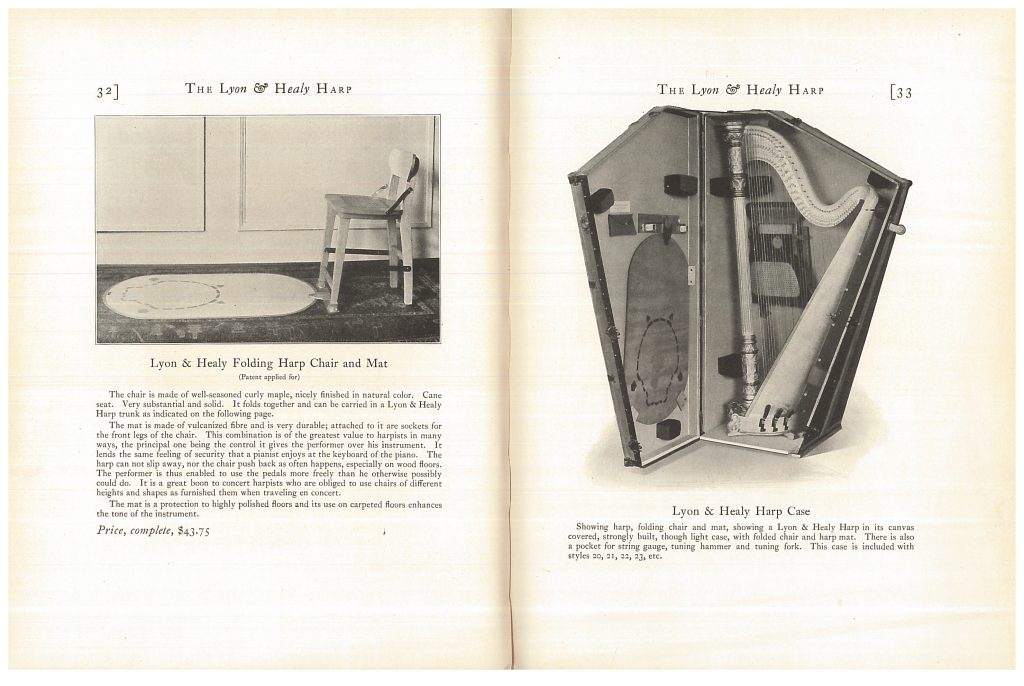 According to this catalog, musicians throughout the US and other countries played the Lyon & Healy Harp. It includes listings of opera houses, orchestras, religious schools, and convents using their harps. One page shows a letter of appreciation from the Vatican dated August 11, 1914 that expressed the Pope's gratitude for the presentation of a harp.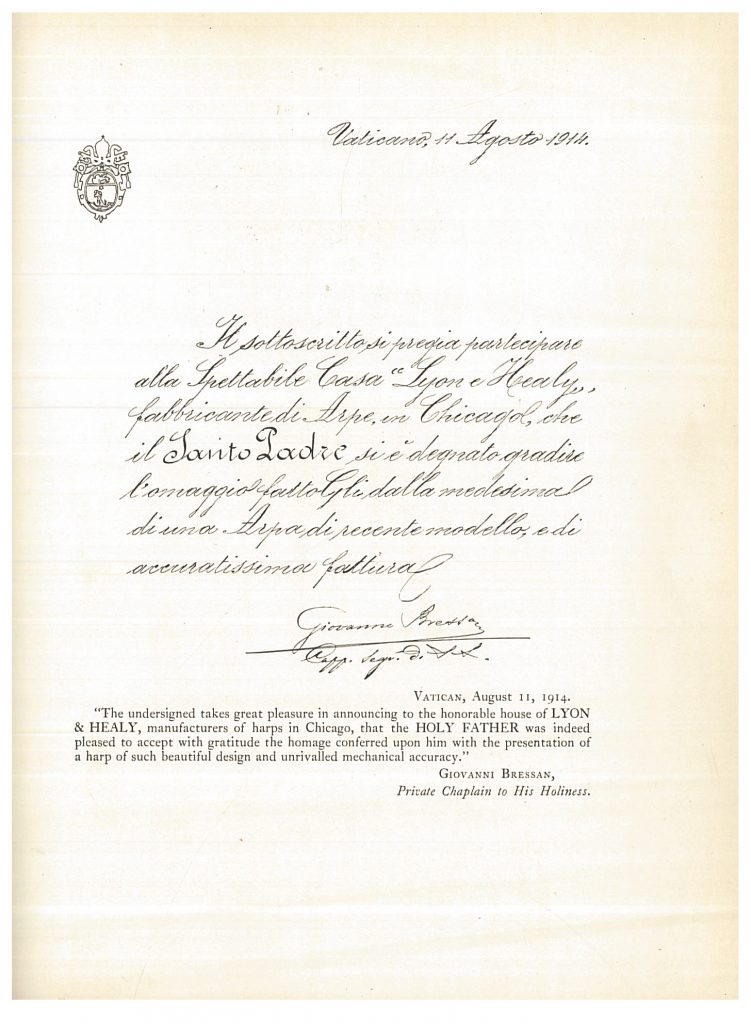 There are also testimonials and excerpts from letters of satisfied customers and harpists. One of these was written by Mlle. Nicole Anckier of Paris who wrote in April 1913, "During my tour of concerts through Europe I have played many harps, and must frankly admit that never have I had the pleasure to play a harp which responded so beautifully to the touch. Every day I am more attached to my harp…"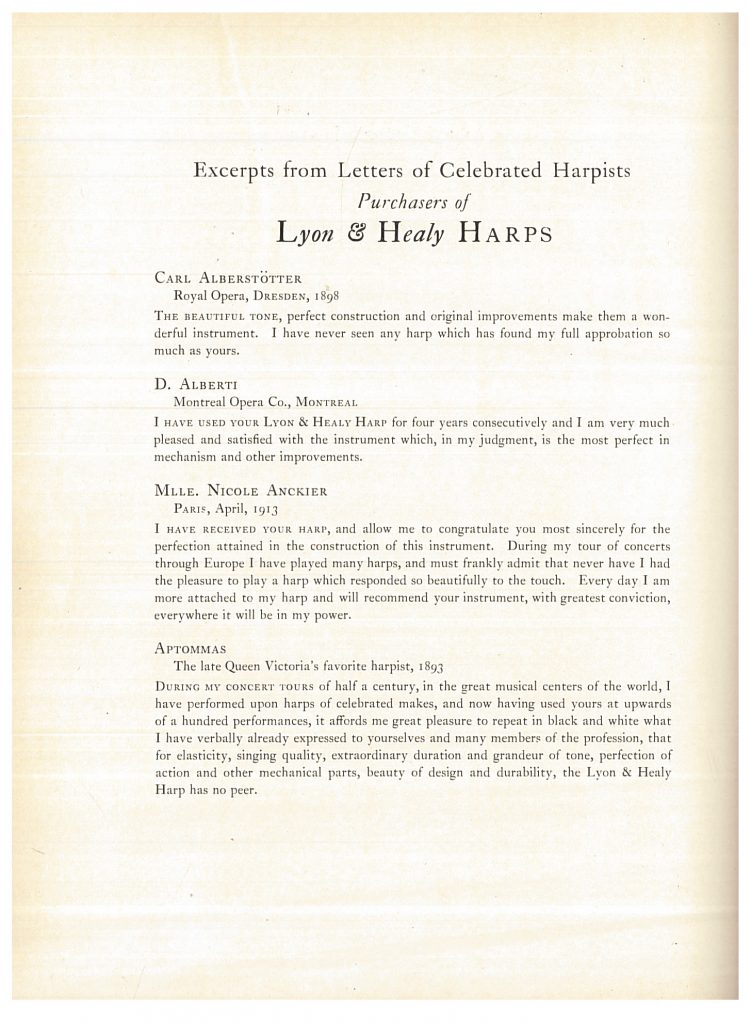 Lyon & Healy Harp (1916) and other catalogs by Lyon & Healy are located in the Trade Literature Collection at the National Museum of American History Library. Interested in other musical instruments or accessories by Lyon & Healy? Take a look at a post about violins and guitars or this post about marching band uniforms.