An activist, a teacher, a poet — Frances Ellen Watkins Harper was an extraordinary figure in American history. She was born free in the city of Baltimore in 1825, orphaned at the age of three, and grew up under the tutelage of her uncle Rev. William Watkins. William himself was an outspoken abolitionist and author, was a friend to William Lloyd Garrison and ran the "William Watkins Academy for Negro Youth".  Though not affluent, Frances's upbringing was intellectually rich and prepared her to challenge the status quo.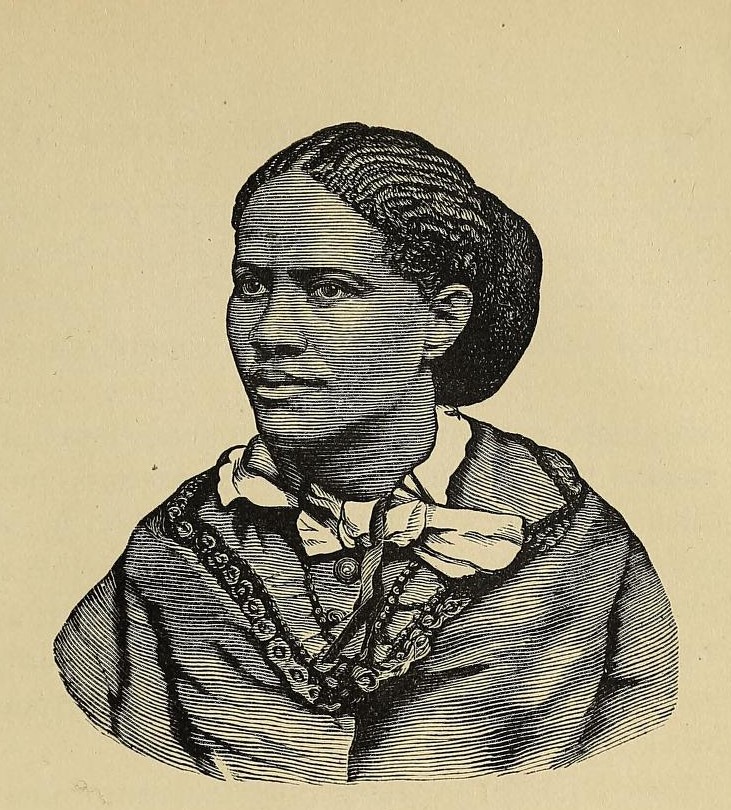 Continuing her uncle's anti-slavery work, Frances taught at a school run by abolitionist John Brown and became an active figure in the Underground Rail Road. She lived for a time with William Still of the Pennsylvania Anti-Slavery Society, who profiled her in his book The underground rail road. Still called Frances "one of the most liberal contributors, as well as one of the most ablest of advocates of the Underground Rail Road and of the slave."  
Her activism continued well past abolition. Harper was a life-long champion of rights for both African Americans and women.  While suffrage was an important issue for Harper, she and other black suffragists were often excluded from the conversation by their white counterparts. In 1894, she helped form the National Association of Colored Women alongside Mary Church Terrell, an organization that addressed the needs of both women and black Americans.  
Frances Harper's literary legacy is extensive and entwined with her social and political beliefs, with both poetry and novels that broke barriers.  She published her first book of poetry, Forest Leaves, at the age of 20.  Poems on Miscellaneous Subjects, was first published in 1854 (read an 1857 edition from the Library of Congress). It contained heart-breaking entries like "The Slave Mother" and "The Slave Auction", poems that capture the despair of the enslaved.  In 1858, she wrote the powerful poem  "Bury Me in a Free Land" , now quoted on the walls of the National Museum of African American History and Culture. Her story "The Two Offers" (1859), which examined marriage and women's societal constraints, was the first short story published by an African American woman.  
The Smithsonian Libraries holds several of Harper's works, both early editions and modern reprints, as well as biographies of Harper and literary interpretations. Poems, Harper's fourth book was first published in 1871 but the Libraries' copy is from 1900. It recently received conservation treatment and was digitized as part of the Adopt a Book program and it now available in our Digital Library. Though some poems speak of crocuses and dandelions, others, like "A Double Standard", directly address society's inequitable treatment of men and women: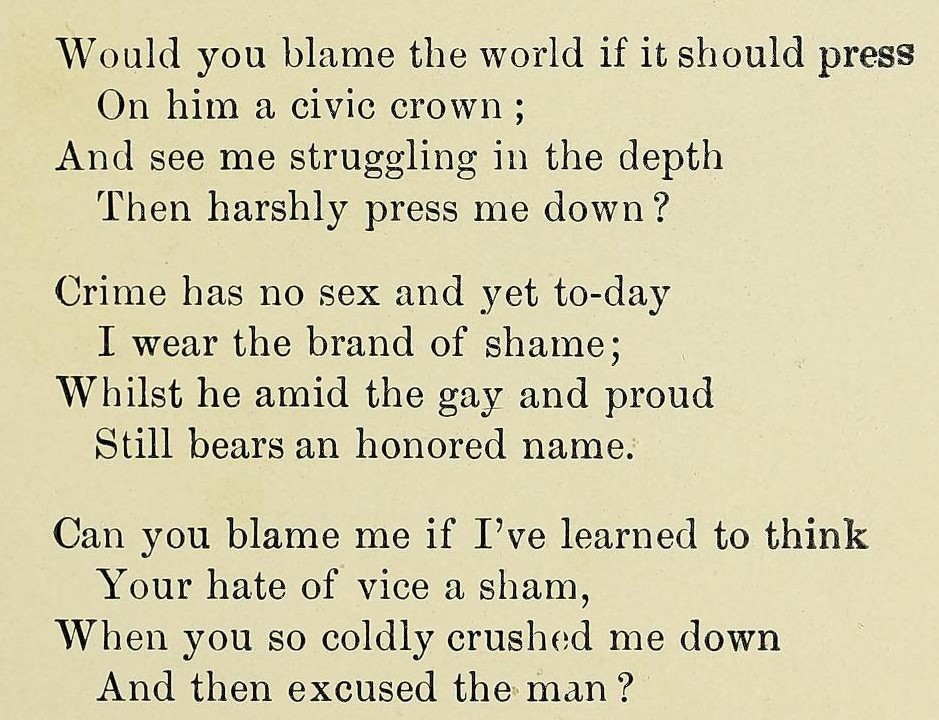 Sketches of Southern Life in our collection was also recently adopted.  Poet Melba Joyce Boyd, in her book Discarded Legacy (1994), describes Sketches of Southern Life as "the first successful transcription of Afroamerican dialect into literature". Harper's example would be followed by other black authors, such as Paul Laurence Dunbar. Both Smithsonian Libraries' copies of Poems and Sketches of Southern Life were gifted to the National Museum of African American History and Culture Library by collector Charles Beyah.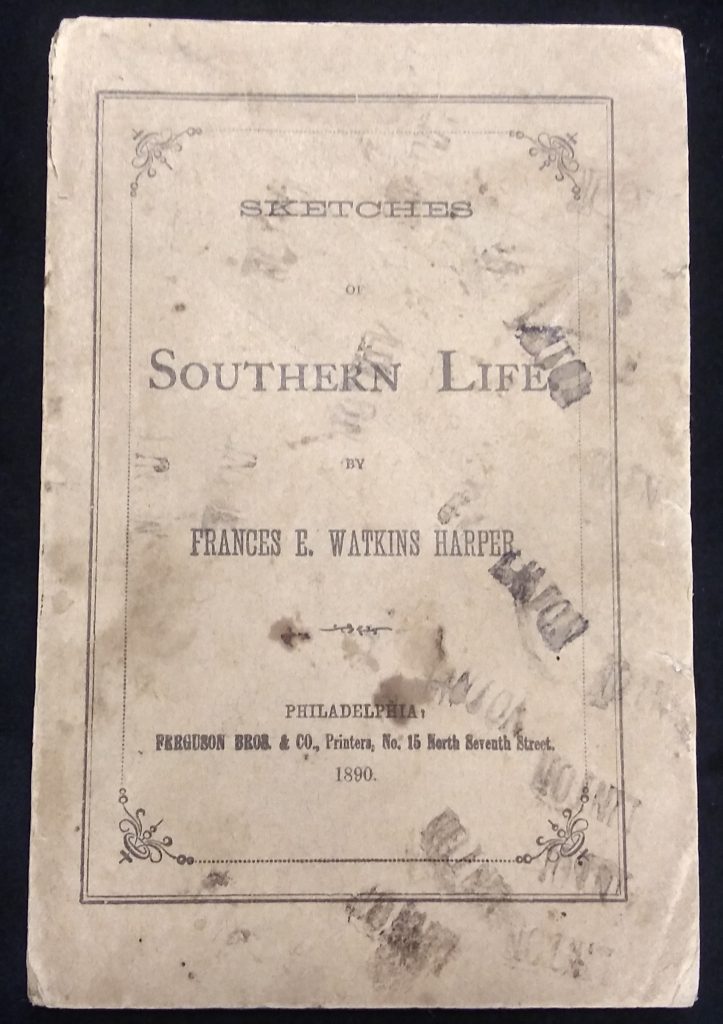 At the Anacostia Community Museum Library, researchers can read a 1969 edition of Harper's Iola Leroy: Or Shadows Uplifted. Online, a third edition (1895) copy from the University of California Libraries is available through the Internet Archive. The book, dedicated to her daughter Mary, was one of the first published by an African American woman. It follows the story of Iola, born as the free daughter of a white father and black mother, later wrongfully enslaved and finally freed by the Union Army.  
Frances Harper died in 1911 at the age of 85 in Philadelphia. The home where she lived from 1870 until her death is now a National Historic Landmark . Her legacy lives on, not only in her writing, but in the families of those she helped escape slavery and in the voting rights she fought for all women to hold.  
Further Reading:  
Boyd, Melba Joyce, Discarded Legacy: politics and poetics in the life of Frances E.W. Harper, 1825-1911 . Wayne State University Press, c1994. 
Harper, Frances E.W. Iola Leroy: Or Shadows Uplifted. McGrath Pub. Co. [1969].
Harper, Frances E.W. Poems. [Frances E.W. Harper], 1900. 
Harper, Frances E.W. Sketches of Southern Life.  [Frances E.W. Harper] 1888.
National Museum of African American History and Culture, "5 You Should Know: African American Suffragists" . (Accessed 4/27/20)
Still, William. The underground rail road. People's Publishing Company, [1871].
Yacovone, Donald. "Sacred Land Regained: Frances Ellen Watkins Harper and 'The Massachusetts Fifty-Fourth,' A Lost Poem". Pennsylvania History vol. 62, no. 1, January 1995 . (Accessed 4/27/20).