You asked and we delivered. A new set of digital jigsaw puzzles is finally here! We're so glad you enjoyed our last round of puzzles and hope you find these equally entertaining.
This time we're featuring a few scenes that remind us of fall – from beautiful foliage to slightly creepy snakes and spiders. Play them right here on our blog or use the links to play full screen. Each puzzle is set at 60 pieces but they are customizable to any skill set. Click the grid icon in the center to adjust the number of pieces. As with our last set, all of the images are freely available in our Digital Library, Image Gallery or Biodiversity Heritage Library. Feel free to explore and make your own!
Front cover from Buist's Garden Guide and Almanac (1896).
Born near Edinburgh, Scotland, Robert Buist trained at the Edinburgh Botanic Gardens before immigrating to the United States. After working in fine gardens and as a florist, he began a seed, nursery and greenhouse business called the Robert Buist Company.  Buist was know for his roses and verbena and credited with introducing the poinsettia to the United States.  He was the author of The American Flower-Garden Directory (1832); The Rose Manual (1844); and The Family Kitchen-Gardener (c1847).
Play online: https://jigex.com/EydZ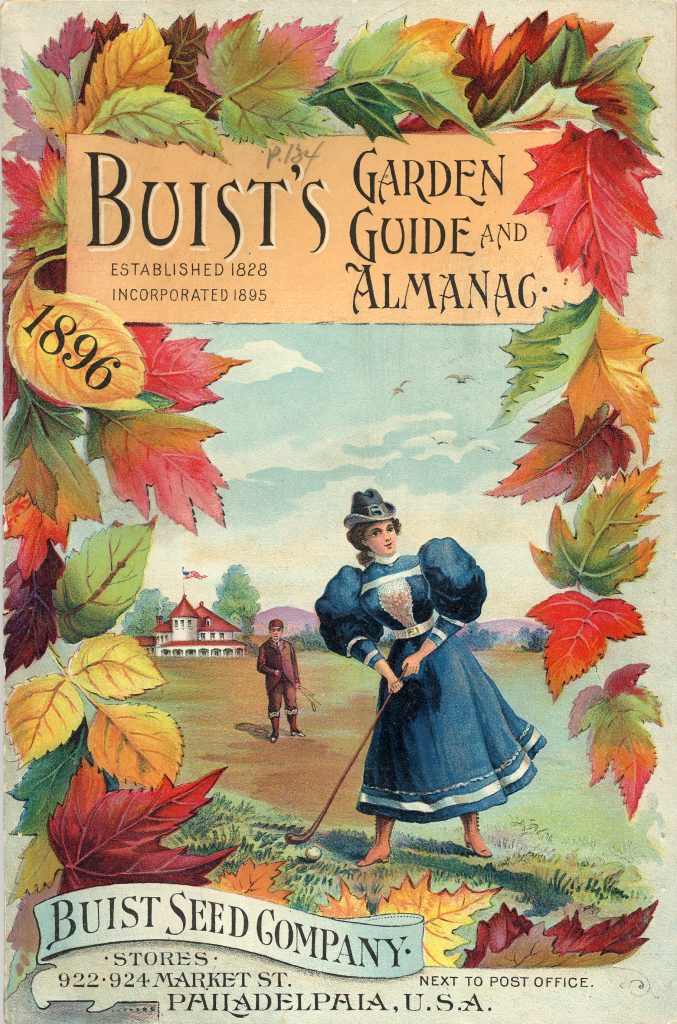 TAB. XLI from Locupletissimi rerum naturalium thesauri accurata description (1734-1765) by Albertus Seba.
Snakes and spiders and birds, oh my! Dutch pharmacist Albertus Seba (1665–1736) devoted his life to collecting exotic plants and animals. His richly illustrated books document his cabinet of curiosities—a precursor of the modern museum. He commissioned hand-colored illustrations to document his extensive collection of plants, animals, and other curiosities, including a squid. His work served as a model for future books on collecting and classification, but it is also a landmark of artistry and design. This book is featured in our online exhibition Magnificent Obsessions: Why We Collect.
Play online: https://jigex.com/adsQ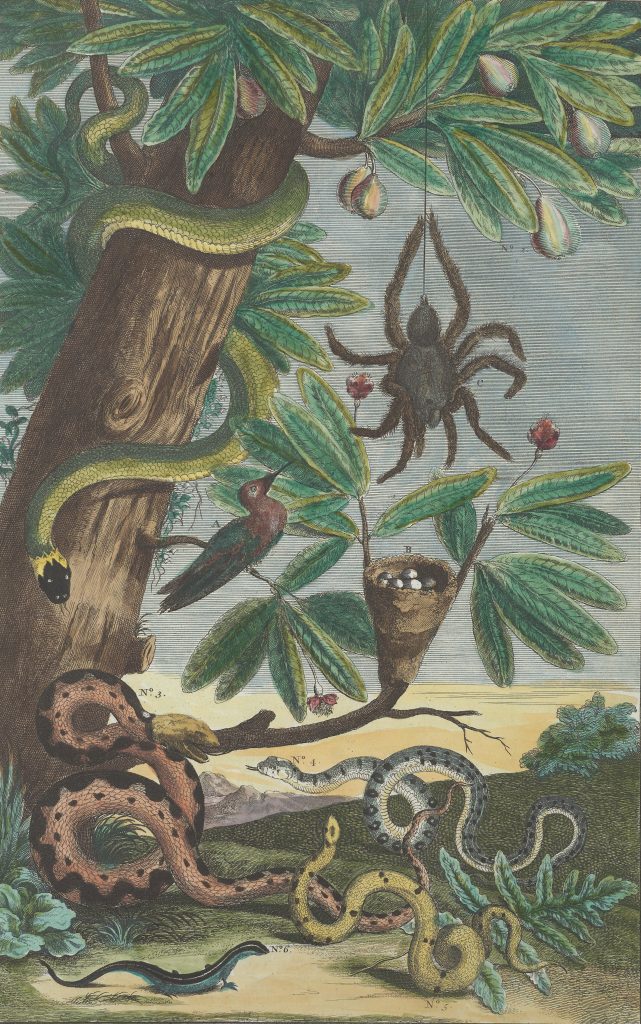 "Crab Apples" by Louise Blakeney in Keramic Studio, (1903).
Adelaide Alsop-Robineau began the ceramic design journal
Keramic studio
in 1899. A self-taught artist, Alsop-Robineua ran the publication
while maintaining a studio and teaching classes at Syracuse University
. This particular illustration of crab apples is by Louise Blakeney and was featured in the October 1903 volume. Since
Keramic Studio
was an instructional publication, Blakeney includes instructions for painting the apples, specifying particular colors for the leaves and stems on page 133.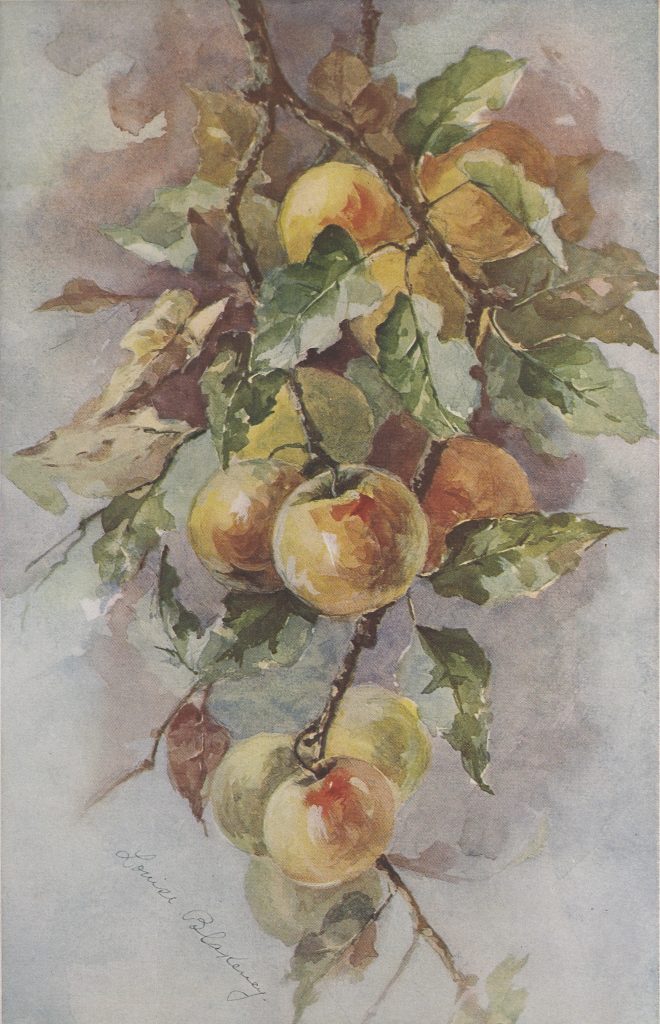 "Wild Cat" by Wilhelm Kuhner in Animal Portraiture (1912) by Richard Lydekker. 
Over the change of seasons already? We suspect this little wild cat is too. It's one of fifty wonderfully expressive animals included in Richard Lydekker's Animal Portraiture , available in the Biodiversity Heritage Library. Lydekker, a British naturalist, wrote the text for the book while leaving the imagery to German artist Wilhelm Kuhner.
Play online: https://jigex.com/shVx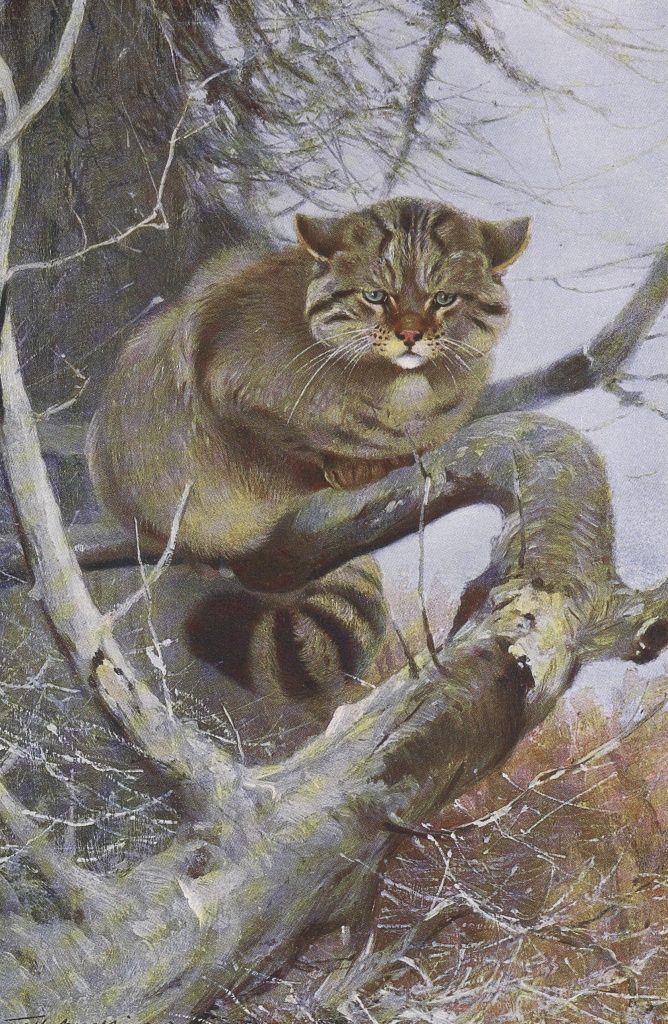 Chrysanthemum pattern from Bijutsukai, Vol. 2 (1901).
Bijutsukai, a periodical published in Japan from 1896-1911, in sixty five volumes, intended to provide novel and exciting designs for textile artists, potters, and other craft makers; this was in response to domestic demand as well as increasing export needs. Each issue of Bijutsukai was wood-block printed in vibrant color on fine paper. Chrysanthemums, a favorite fall flower in the United States, are well represented as a design element — they're the official flower of Japan.
Play online: https://jigex.com/SY2y