We're celebrating new publications, exciting exhibitions, and the festive holiday season with another round of digital jigsaw puzzles. This collection of images highlights a few winter favorites as well as recent Smithsonian Libraries and Archives projects.
Play them right here on our blog or use the links to play full screen. Each puzzle is set to be 100 pieces but they are customizable to any skill set. Click the grid icon in the center to adjust the number of pieces.
Miss our previous puzzles? Find them here.
Plate 38, The natural history of Carolina, Florida, and the Bahama Islands (1771).
Just a few weeks ago, we opened our newest exhibition Nature of the Book. It explores the natural elements that help make some of our rarest books. One of the highlights is Mark Catesby's The natural history of Carolina, Florida, and the Bahama Islands. A seminal work documenting species native to North America, Catesby's book also provides excellent evidence of papermaking, book illustration, and bookbinding. "The Red Bird", aka cardinal provides a festive pop of color.
Play online: https://jigex.com/NAEqn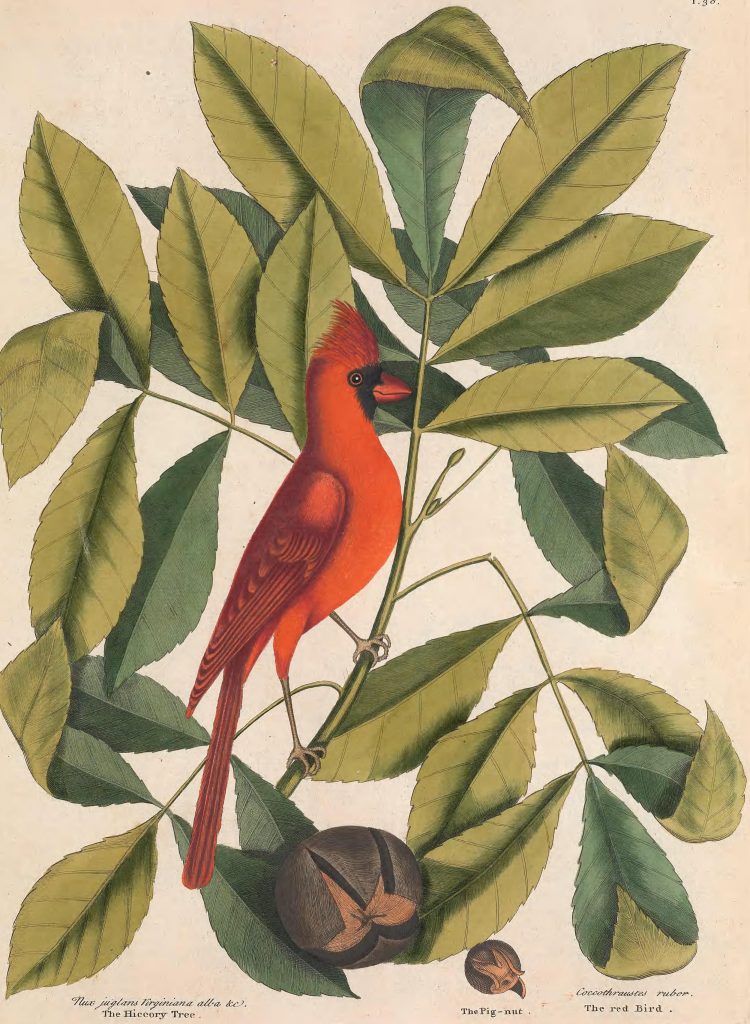 Front cover, Sleigh Season 1903-04 (1903).
Sleigh bells ring and we are listening! The cover of this trade catalog from Jackson Sleigh Co. of Jackson, Michigan instantly transports us to a snowy scene in the early 20th century. Each month on our blog, Alexia MacClain highlights vintage pieces from our Trade Literature Collection in the National Museum of American History Library.
Play online: https://jigex.com/bVqeM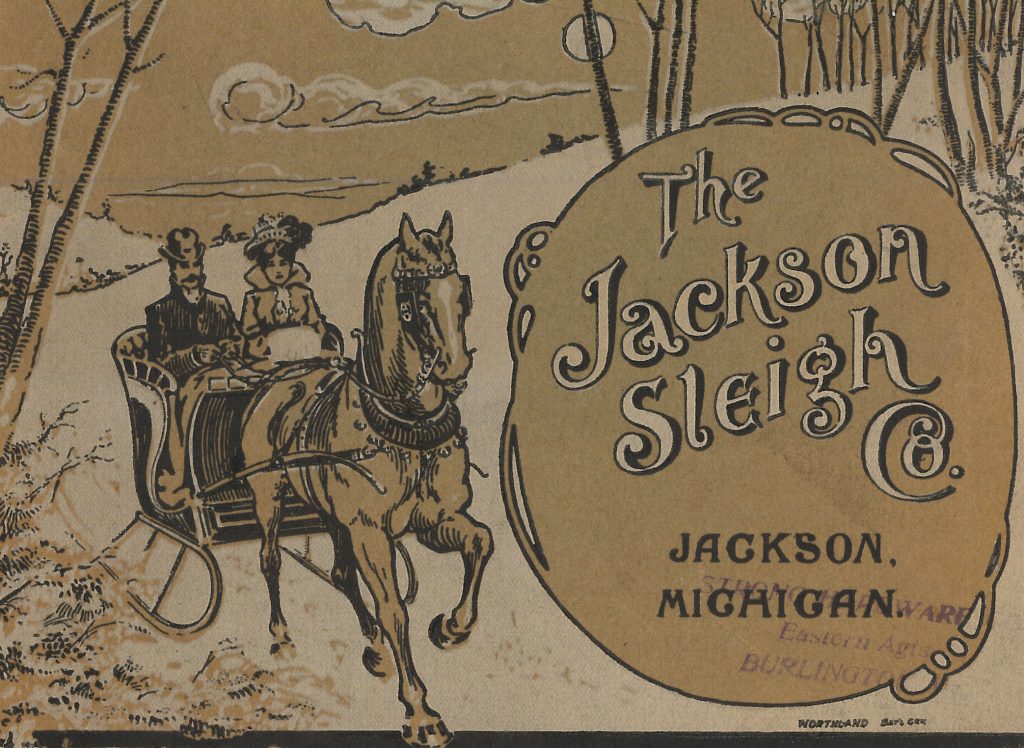 "American Holly", Plate 266, North American Wild Flowers (1925).
In October, we announced our newest publication, Wild Flowers of North America: The Botanical Illustrations by Mary Vaux Walcott with Prestel Publishing. This gorgeous book would make a great gift for an art or nature lover on your list (hint hint!). But you can also explore the illustrations online via the Biodiversity Heritage Library, including these seasonally appropriate holly branches.
Play online: https://jigex.com/QM4ux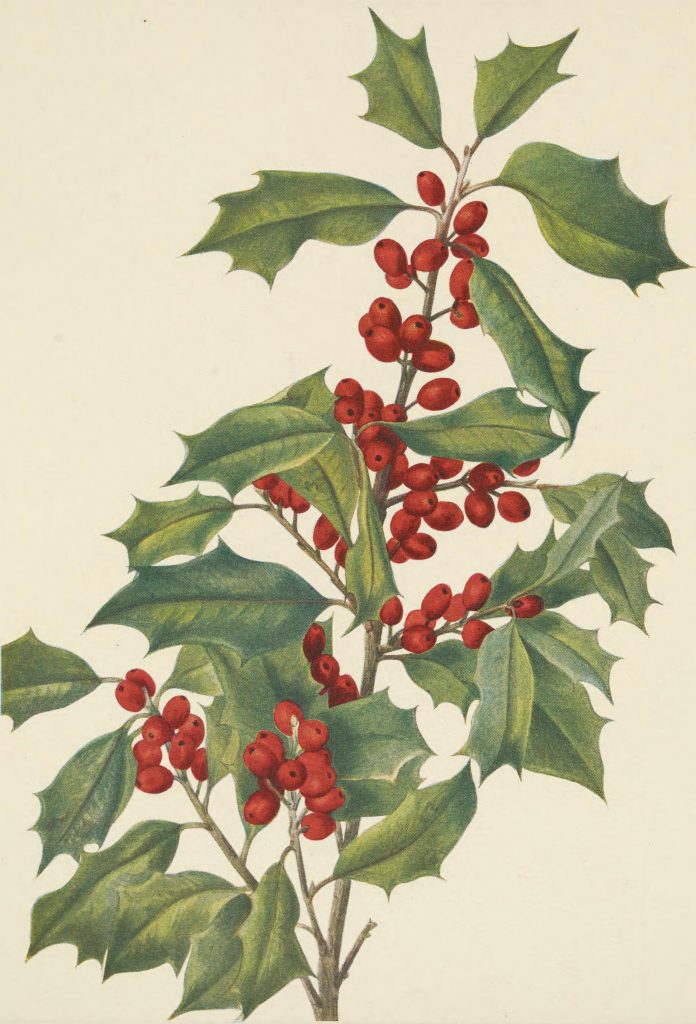 Seven-foot Gingerbread Model of the Smithsonian Institution Building (December 1980).
We think the Smithsonian Institution Building, aka The Castle, is pretty sweet any time of year but particularly when it's made of gingerbread. In this photo from our Smithsonian Institution Archives, Alice Donaldson, Patricia Mudrick, and David Mudrick add icing to their creation – a 7 foot gingerbread model of our beloved building. The photo was taken in December of 1980 by Jeffrey Wayne Tinsley, a long-time photographer at the Smithsonian.
Play online: https://jigex.com/SKZpB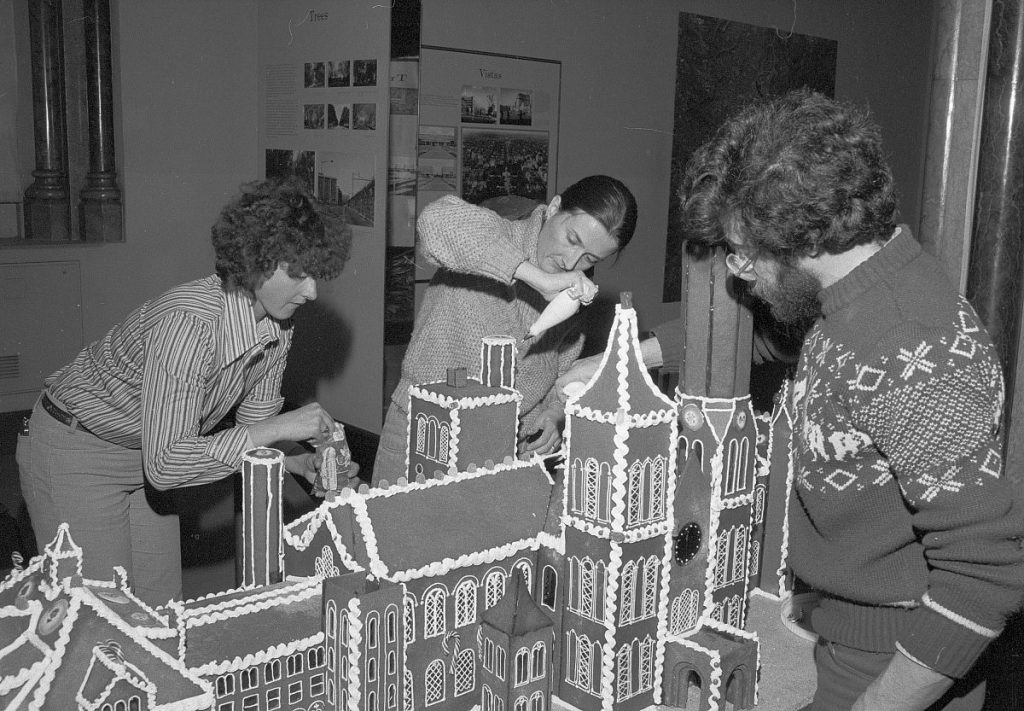 "Des Rubans", Gazette du bon ton (1913).  
Some elegant gift-wrapping inspiration, courtesy of Gazette du Bon Ton ("Journal of Good Taste"). This French magazine was published in the early 20th century, founded by Lucien Vogel and distributed by Conde Nast. Its annual subscription rate was 100 francs a year, a high sum even then. The magazine featured top couture and art and was printed using the labor-intensive hand-stenciling technique of pochoir. Find digitized copies in our Digital Library.
Play online: https://jigex.com/m3USR