Some of us may be familiar with mixed-use developments in urban areas, towns, or even suburban locations. A store might be on the first level with upper levels devoted to housing. These types of buildings have been around for quite some time. Let's go back to 1913, via this trade catalog, to see options available to residents and business owners in the early 20th century.
This trade catalog is entitled Radford's Stores and Flat Buildings (1913) by Radford Architectural Co. It includes page after page of building designs with a perspective view and floor plans. However, keep in mind, Radford Architectural Co. was not the builder of these structures. Instead, the company furnished only the plans and designs prepared by architects for a variety of buildings.
A person in 1913 might have chosen a specific design shown in this catalog and then requested blueprints and specifications. Blueprints included floor plans, foundation and cellar plans, elevations, interior detail, and, in some cases, roof plans. A Bill of Materials was not included because building materials varied depending on climate, customs, and types of materials used in different regions of the country or world.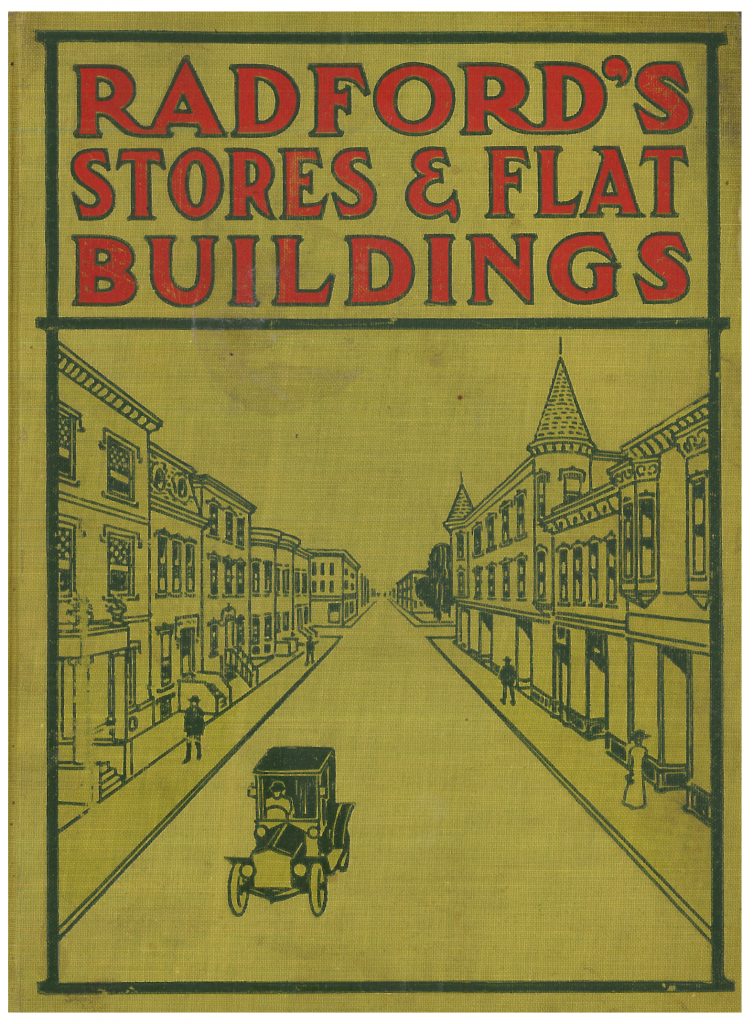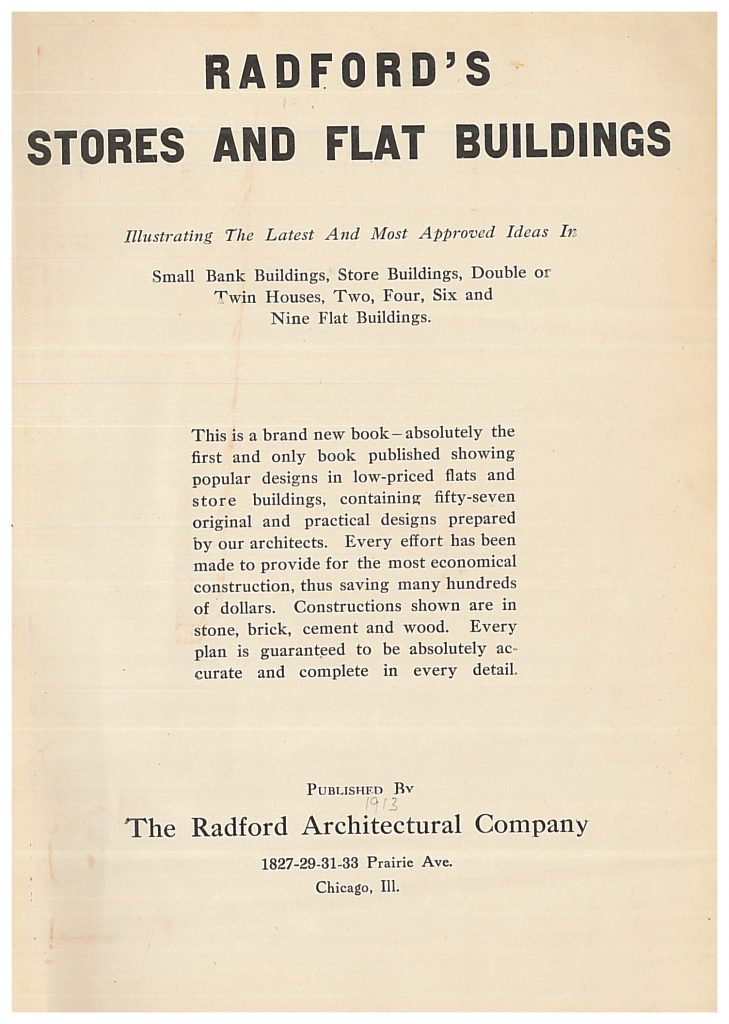 Let's look at a few of these designs. Design No. 4136 is shown below. The store was located on the first floor while the second floor was devoted entirely to living space. The first floor store included a large display window at the front and a storeroom in the back leading to a cellar. The second floor living space included a parlor, living room or dining room, kitchen, bathroom, and three bedrooms. A large window in the parlor looked out onto the front of the building, as did one of the bedrooms.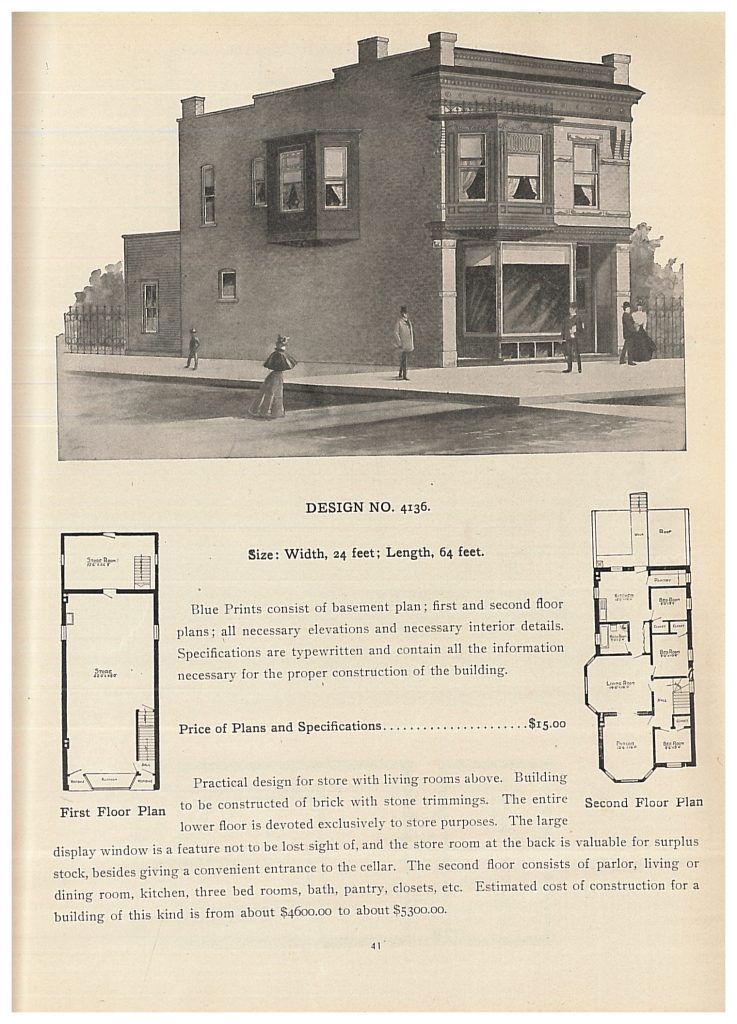 Some designs included multiple levels of residential space. Design No. 4022, illustrated below, was a three story building consisting of a first floor devoted entirely to a store and two upper floors of flats. Entrance to the basement was via the first floor. Moving upstairs, the second and third floors were similar to each other. Each flat had a living room, dining room, kitchen and pantry, bathroom, and three bedrooms along with several closets. Residents of each flat also had a back porch to enjoy.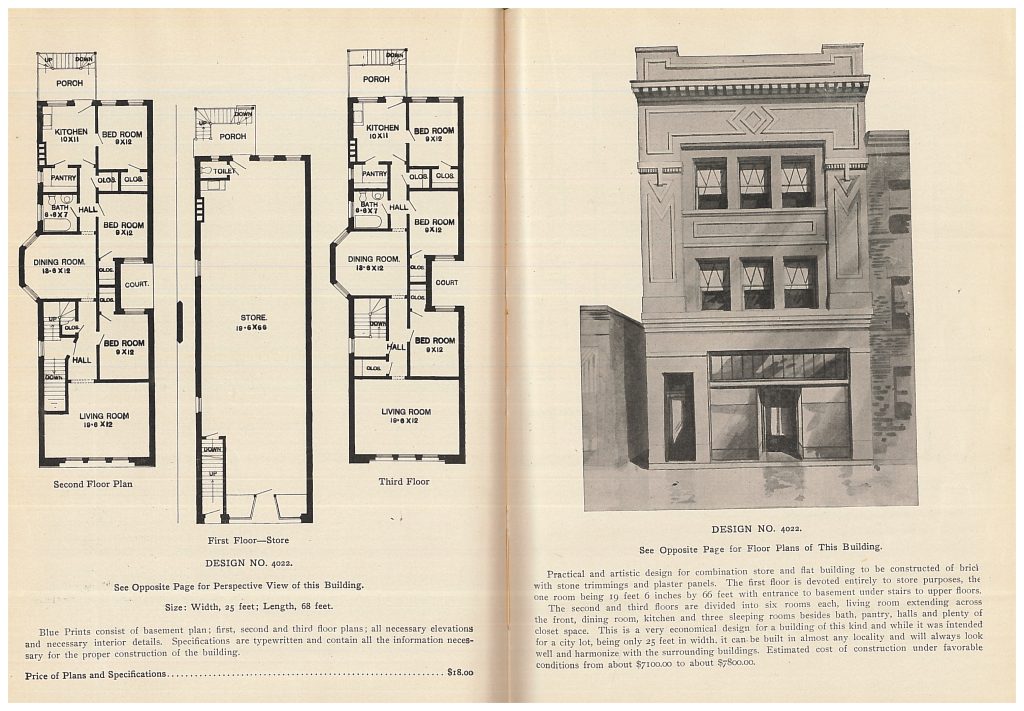 This next design, No. 6531, had an entirely residential purpose and at first glance looks as if it might have been a large home for possibly just one household. However, it housed two separate households, one on each floor. Each flat included a living room, dining room, kitchen, bathroom, and two bedrooms. Both flats had a front porch, either screened or converted into a glass porch for colder weather. Imagine relaxing on the front porch chatting with a friend, napping, or reading a book!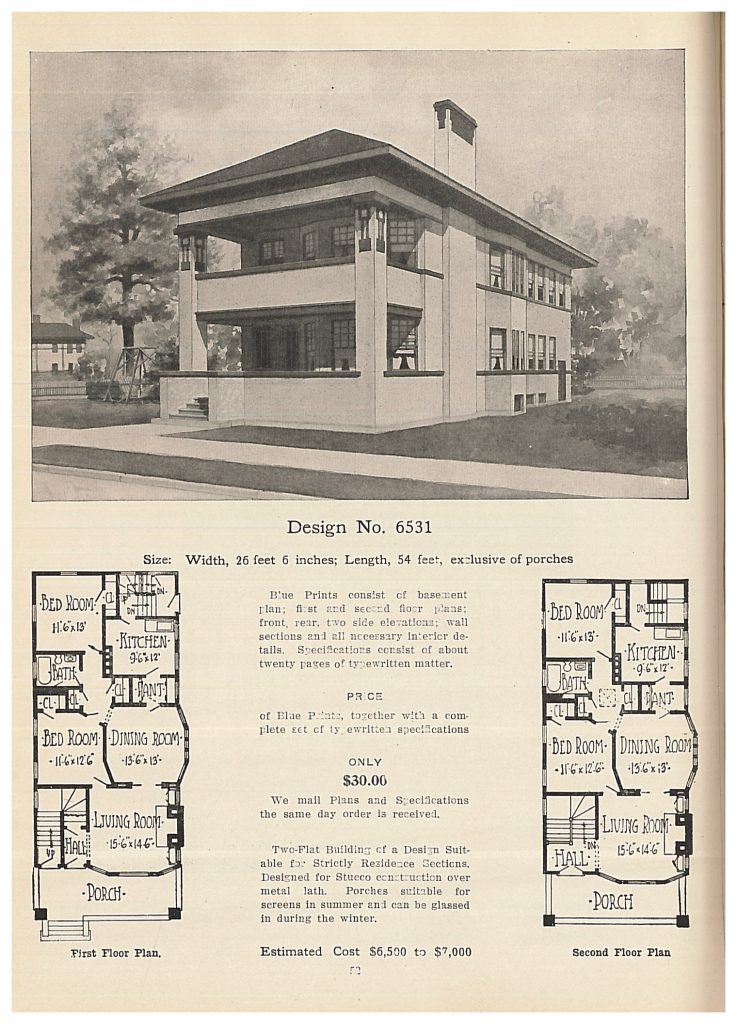 Some designs included multiple flats. Design No. 4024, an entirely residential building suitable for a city, consisted of nine apartments on three floors. Three apartments to a floor, each one was rather small with only one bedroom each. The rest of the rooms included a living room, dining room, kitchen, and bathroom. The basement included living space for a janitor along with storerooms, laundry, coal room, and heating plant.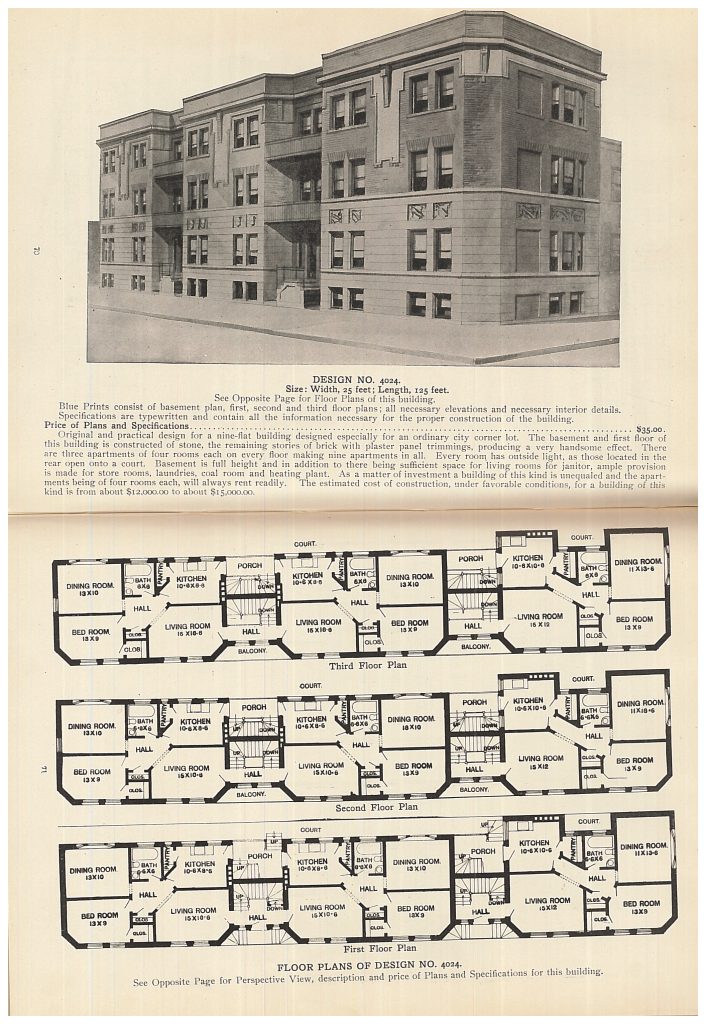 Radford's Stores and Flat Buildings (1913) and other trade catalogs by Radford Architectural Co. are located in the Trade Literature Collection at the National Museum of American History Library. Interested in more architectural designs found in trade catalogs? Have a look at this post about Cut-To-Fit Homes.